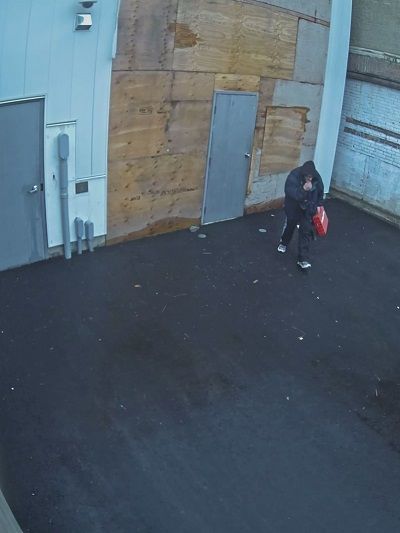 Trail RCMP are investigating after two break-ins downtown Sunday morning a block apart, which netted the thieves sunglasses and tools.
The first burglary was around 5 a.m. at a business in the 1200 block of Cedar Avenue. Someone smashed the glass on the front door and took off with six to eight pairs of Ray Ban sunglasses.
The suspect is white, with dark hair, and was wearing a black, knee-length jacket with a hood, a black shirt with a white design on the left side, blue socks, grey pants and black shoes.
The second incident was reported a few hours later in the 1200 block of Bay Avenue. Two suspects entered the business through a back door and stole two Milwaukee drills, an angle grinder, a band saw and a Hilti hammer drill in a bright orange case.
The first suspect is described as white with a slim build and was wearing blue jeans, brown boots, a dark toque, a facemask, and a dark brown, puffy-style winter coat.
The second suspect was described as white with a medium build and noticeable hunch and was wearing a blue jacket with black hoodie, black Adidas pants with three white stripes on the legs, and white runners (pictured above).
If you have any info on either incident, you're asked to call Trail RCMP.
Rossland fire considered suspicious
RCMP say they have not ruled out arson in a house fire in Rossland last week in the 2600 block of Monte Christo Street.
Firefighters arrived to find the house fully engulfed, although the two occupants and their pets got out safely.
The fire is considered suspicious but the cause is still under investigation.
Motorcycle caught doing 113 in a 60 zone
A 64-year-old Trail man received a $368 ticket for excessive speeding and had his motorcycle impounded for a week after being caught going 113 km/h in a 60 km/h zone.
Police say it happened Monday evening near the intersection of Laburnum Drive and Highway 3B, which is right in front of the police station.
Drunk driver stopped
A 46-year-old Trail man lost his license for 90-days and had his car impounded for at least a month after an incident Sunday.
Police say an officer spotted the man driving away from the liquor store in East Trail. He drove over a curb and failed to signal when he turned at a nearby four-way stop.
He was pulled over and asked to provide a breath sample, which resulted in a fail.