RCMP say they suspect a car bombing in Montrose this month that seriously injured a 41-year-old man was linked to organized crime and drug trafficking.
The blast occurred in the 200 block of 8th Avenue around 6:30 a.m. on Sept. 9. The following day, local RCMP along with a forensics unit, bomb squad, and other officers finished examining the blast scene.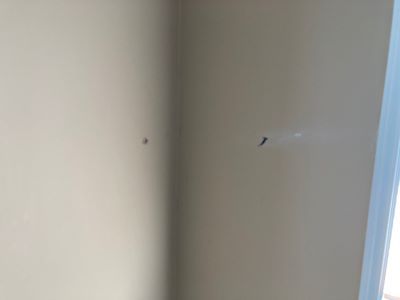 They say they discovered a piece of metal from the explosion (pictured) traveled a "significant distance" from the scene and passed through the corner of a home, narrowly missing the owner.
Police say they are continuing to investigate and consulting with the Combined Forces Special Enforcement Unit. The victim is expected to recover. Police say he was found near his vehicle after the explosion and received life-saving help from members of the public.
RCMP want to hear from anyone who saw suspicious vehicles or people in the area from 9 p.m. on the evening before the blast until 7 a.m. the next day.
In particular they are curious about anyone who was hanging around or waiting in a vehicle within range of the home.
They say they are also interested in any video surveillance footage that might have captured those responsible.