An 84-year-old Salmo man was injured when his vehicle rolled over on Highway 3B near the Nancy Greene Junction.
Trail RCMP say it happened Friday afternoon. A witness said the 2015 Kia Sorento drifted across the highway and into the ditch of the oncoming lane before rolling to a stop.
The driver, who was pulled from his vehicle by first responders, had trouble remembering what led up to the crash. Alcohol and drugs are not believed to be factors.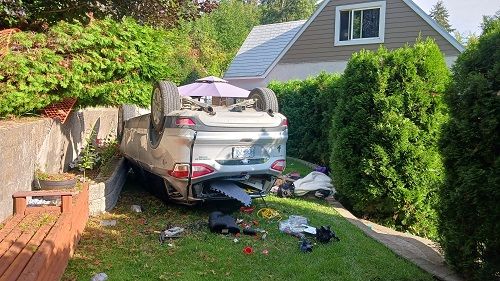 No injuries in Warfield rollover
A 37-year-old Trail woman who swerved to avoid a cat ended up going over a bank and through a fence in Warfield but wasn't hurt.
RCMP say the incident Saturday happened in the 500 block of Wellington Avenue. The vehicle came to rest on its roof on private property. Neither alcohol nor drugs are considered factors.
Phishing scam foiled

Police say a 73-year-old Fruitvale woman who was the target of an email scam didn't fall for it.
The woman received a message demanding $1,000 in electronic funds, otherwise the sender would infect her computer with a virus.
She called police, who told her this is a common phishing fraud targeted toward seniors and advised her to delete the email and block the sender.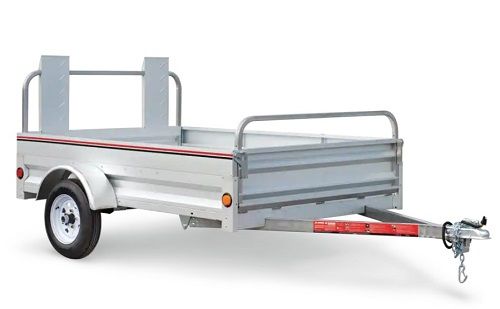 Trailer stolen

A utility trailer has gone missing from a business in the 8000 block of Highway 3B in Trail.
The theft was reported Sunday. The suspects used an ATV to haul the trailer away after breaking into a secure storage facility. The thieves also stolen tires and bottles of synthetic motor oil.
The stolen utility trailer is described as a five-by-seven foot Stirling utility trailer (model 60-084DR).
Anyone with information on its whereabouts is asked to contact police.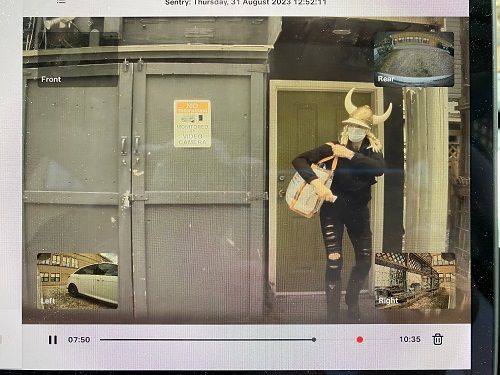 Vikings have landed?
Police received a report of a woman dressed as a Viking trespassing on a property in the 1500 block of Bay Avenue last Thursday. They ask anyone who knows her to contact them.
"If your village has been pillaged or ransacked recently, please report it to the authorities," Sgt. Mike Wicentowich quipped.