Police say four suspects broke into a locked compound at a construction site in the 1800 block of Columbia Gardens road in Fruitvale and stole about $2,200 worth of tools.
It happened on April 11 at 11:32 a.m. and was caught on video surveillance (seen above and below).
Items stolen included three feather light aluminum saw horses, a 21-foot Mastercraft multi-ladder, an 12-by-20 foot insulated orange tarp, and an older model compressor.
If you have any information about this crime, police want you to phone them at 250-364-2566.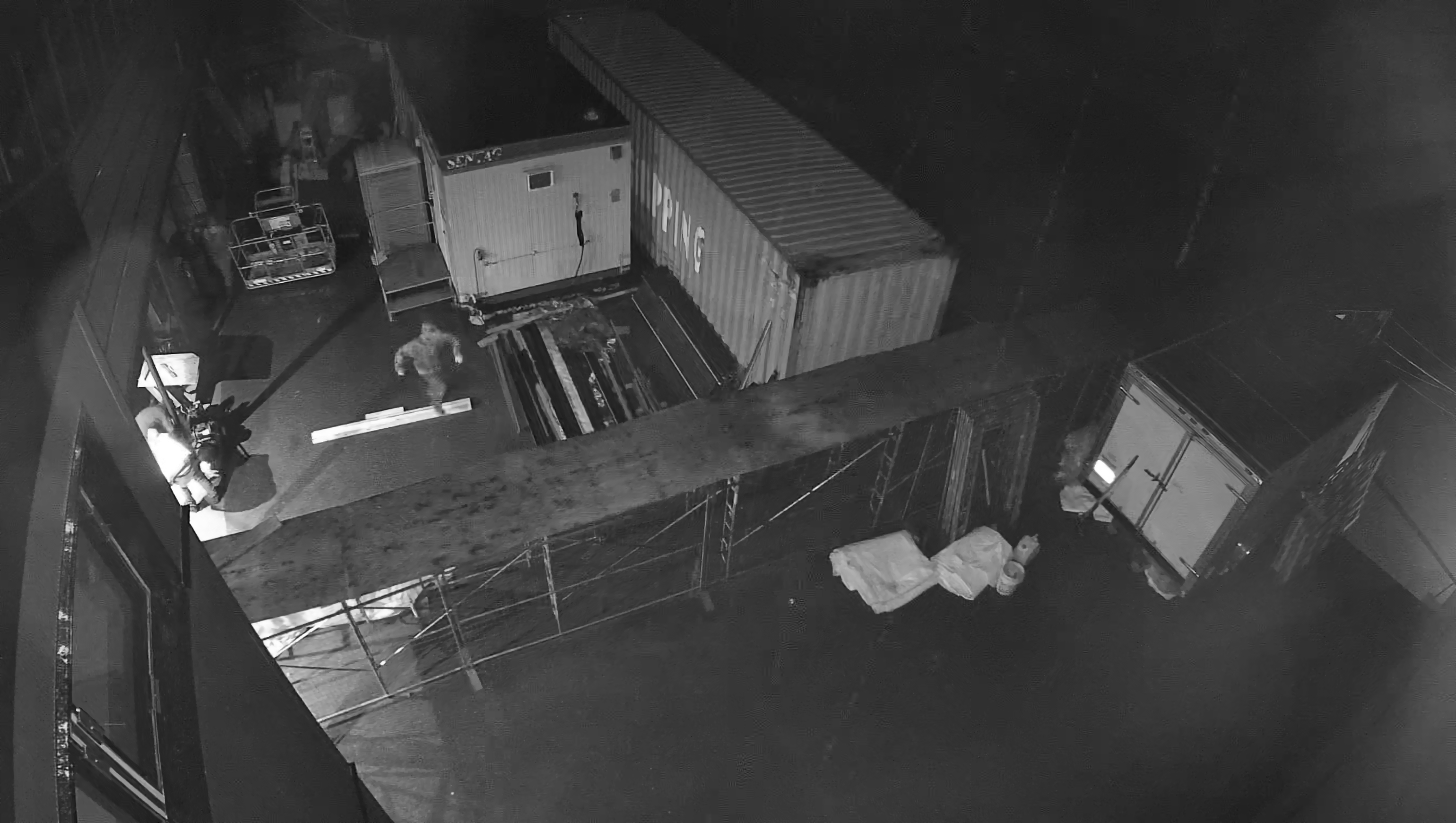 Stolen motorcycle crashes on Columbia River Skywalk
Police are looking for the owner of a green Kawasaki motorcycle that crashed into the railing of the Columbia River Skywalk.
They received a report Saturday just before 7 a.m. about the incident, which involved a 34-year-old Trail man who is believed to have suffered a serious injury to his face before running off.
Damage to the bridge railing was reported to the City of Trail for inspection and repair.
The suspect is under investigation for driving while prohibited and mischief to public property.
Police ask you to let them know if you know who the bike belongs to.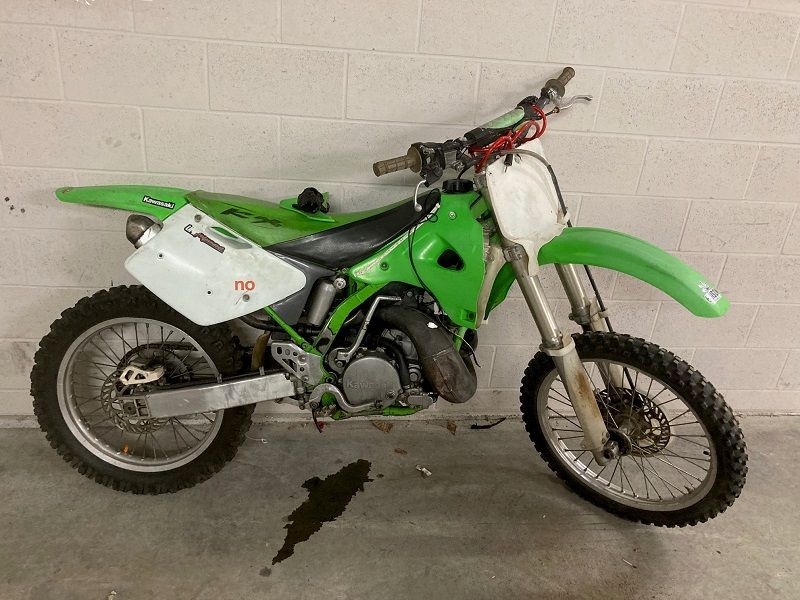 Fruitvale man arrested on outstanding warrants
A 45-year-old Fruitvale man remains in police custody awaiting a bail hearing after being arrested Friday afternoon.
Police say an officer spotted the man, who had outstanding warrants, in the 2100 block of Grieve Road.
Informed he was under arrested, the man tried to run inside a nearby home. The officer tackled the man, but he fought back, so the officer tasered him.
The man was taken to hospital for a medical exam and once cleared by a doctor taken to jail. Police are seeking charges of resisting arrest and assaulting a police officer with intent to resist arrest.
Fruitvale woman arrested for biting
A 22-year-old Fruitvale woman is also facing a charge of resisting arrest and another of uttering threats after police were called to a home on Moller Road late Saturday.
They received a complaint that the woman had attacked a group of people and bit a man.
Police say she also tried to bite an officer while being arrested and threatened to stab another officer while being taken to jail, where she remained until sobering up.
She was released the next day on conditions and a pending court appearance.