The Castlegar Rebels have made a change behind the bench.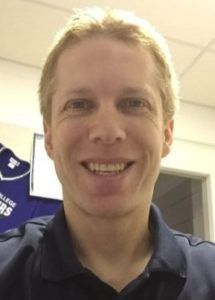 Arnie Caplan (pictured), who was in his second season as head coach and general manager of the KIJHL club, is out. Assistant Nick Headrick has been named interim coach while the team seeks a permanent replacement.
Caplan, a Winnipeg native, played goal in the MJHL and WHL and at the university level as well. He coached NCAA Division I and Division III women's hockey and previously coached at the junior level in Nova Scotia and Manitoba.
Headrick is a Prince George native who played two seasons for the Rebels and was named the KIJHL defenseman of the year.
The Rebels are last in the Murdoch Division with a record of 5-12-0-and-1.